In order to help inform a future game overview page, I wanted to gather some info about what kind of titles (and crossover appearances) are known about so far.
Mahouka-titled games
Mahouka Koukou no Rettousei: Out of Order - an action game for the PlayStation Vita, due out in Japan on December 25 2014. It will have three game components: a VN-esque story mode, a 3D duel battle mode, and a CAD modification mode.
Mahouka Koukou no Rettousei: Lost Zero - a card battle RPG for iOS and Android devices.
Mahouka appearances in other games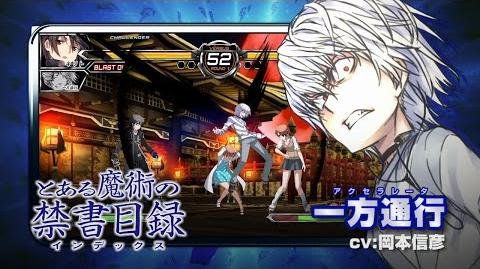 'Dengeki Bunko: Fighting Climax - a 2D fighting game involving numerous Dengeki Bunko properties. Shiba Miyuki will be available as a main playable character, while Shiba Tatsuya is listed as a support character option.
Sword Art Online: Hollow Fragment - an action RPG based on the Sword Art Online franchise. A cross-promotion will see Kirito and Asuna costumes become available in Out of Order, and male and female First High School uniforms will be offered in Hollow Fragment in return.
Ad blocker interference detected!
Wikia is a free-to-use site that makes money from advertising. We have a modified experience for viewers using ad blockers

Wikia is not accessible if you've made further modifications. Remove the custom ad blocker rule(s) and the page will load as expected.