Mahouka Vol.13 (魔法科高校の劣等生(13)) , will be released on April 10.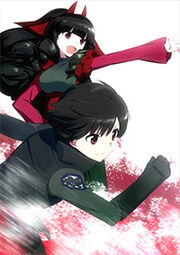 You can see it here:
http://dengekibunko.dengeki.com/newreleases/978-4-04-866507-0/
The cover is an image about the Kuroba twins. (That's the second time in a raw that we are seeing twins on the cover).
Ad blocker interference detected!
Wikia is a free-to-use site that makes money from advertising. We have a modified experience for viewers using ad blockers

Wikia is not accessible if you've made further modifications. Remove the custom ad blocker rule(s) and the page will load as expected.