What do you think of Mahouka Chibis?

Miyuki and Tatsuya explaining Magic High Schools' system. And about course 1 and course 2 student, and appreciate Miyuki's reaction at that.

Erika, Leo and Mizuki explaining Magic. And see the bad relationship between Erika and Leo.
Look at Mayumi and Katsuto explaining details about Magicians.

A good explanation of the Nine School Competition by Honoka and Shizuku
What is spirit Magic by Mikihiko and Mizuki
and last but not least the Thesis Competition explained by Mari and Suzune (Rin-chan)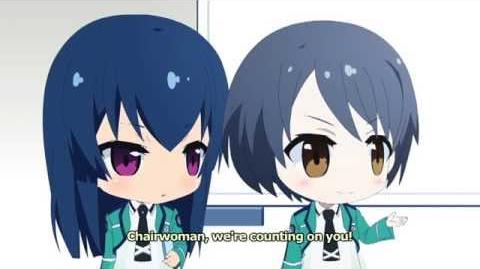 Ad blocker interference detected!
Wikia is a free-to-use site that makes money from advertising. We have a modified experience for viewers using ad blockers

Wikia is not accessible if you've made further modifications. Remove the custom ad blocker rule(s) and the page will load as expected.