| | |
| --- | --- |
| | Spoiler Alert: This page contains spoilers. Read at your own risk. |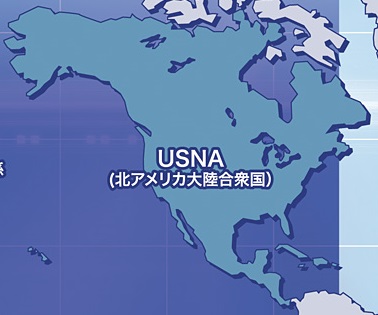 The USNA (北アメリカ大陸合衆国 Kita Amerika Tairiku Gasshūkoku, lit. United States of North American Continent) is one of the new nations in the Mahouka Koukou No Rettousei universe created following World War III.
Territory
In 2054, the aggregation of the territories of United States of America, Canada, Mexico, and Cuba along with the Latin American countries spanning down to Panama formed to become the nation of USNA. [1][2]
Government
The Commanding Officer of STARS is one of the, if not the only Magician who is allowed to meet with the President of the USNA face to face. [3]
The USNA has an embassy in Tokyo, Japan. [4][5]
Military
The most elite military division of Magicians within the USNA is called STARS, which the strongest magical combat force in the world. [6][7]
Power
References
Ad blocker interference detected!
Wikia is a free-to-use site that makes money from advertising. We have a modified experience for viewers using ad blockers

Wikia is not accessible if you've made further modifications. Remove the custom ad blocker rule(s) and the page will load as expected.