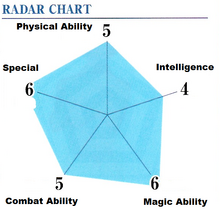 Juumonji and Tatsuya do not show anything more than a professional-like relationship. Juumonji respects Tatsuya's abilities and is one of the ones who supported the idea of his participation as CAD support during the Nine Schools Competition. Likewise, Tatsuya respects Juumonji's abilities and is impressed by the strong presence that Juumonji emits.
Juumonji suggested to Tatsuya, that he should join the Ten Master Clans, and that he should marry Saegusa Mayumi or one of her twin sisters, after he defeated Ichijou Masaki. Juumonji warns that his defeat of a member of the Ten Master Clans "is not to be taken lightly."
As the series progresses we see that Juumonji suspects Tatsuya is part of the Ten Master Clans. Juumonji becomes aware of the fact that Tatsuya is a member of the military with the rank of 'Special Officer' due to Scorched Halloween.
The two share a mutual respect towards each other as fellow members of the Ten Master Clans. The two would occasionally get together to share information. They trust each others abilities. Juumonji is a candidate for Mayumi to be married to, but Juumonji himself does not show any romantic feelings towards her.
Katsuto is aware of Mayumi's romantic interest in Tatsuya.